Happy weekend Star Wars friends!
So I finally caught up with all of my reading and finished four, count 'em, four books this week!
Out of the Shadows, by Justina Ireland. I finally finished this YA High Republic Star Wars book, mainly featuring young Jedi Knight Vernestra Rwoh and a young hauler named Sylvestri Yarrow. I'm really enjoying the High Republic stories, and this one's not bad, but I also felt it was kind of all over the place. There seemed to be a lot going on, and yet nothing really seemed to happen, if that makes sense. There was a lot of characterization, which I like, but the plot was a bit dull, concerning a possible Nihil weapon being built in an out of the way sector of space. But it's about Jedi, which is what I love about the High Republic, so I'll keep reading!
Freefall, by Alex Segura. This is the other YA Star Wars novel I've been working through, this one about a young Poe Dameron and his time with the Spice Runners of Kijimi. This one was fine, as well, a solid story about 16-year-old Poe wanting to get away from the boredom of Yavin 4 and kind of accidentally getting involved in the Spice Runner organization. The only reason he really stays is because of Zorii Bliss, but she is clearly more invested in the group than he is. It's a decent coming of age story for Poe, when he finally decides what path he wants to pursue in his life.
Truth and Other Lies, by Lyra Wolf. This is the latest Loki novel I've read, and it concerns mythical Loki and his relationships with the other gods of Asgard. This one is borderline paranormal romance, and it seems Loki's slept with quite a few of them, including Sif, Thor's wife, and Odin himself. But it's when he meets the human woman Sygin that he falls head over heels. It's also a sign that Ragnorok is coming, with Loki at its center, as The Destroyer of Worlds. Quite entertaining, actually. It's the first of a trilogy, and I'll be starting the second book, The Order of Chaos, soon. Here Loki is ginger-haired and green-eyed, incredibly vain but witty and passionate.
I Was Anastasia, by Ariel Lawhon. This is a novel my book club is reading, and it's split between the events leading up to the murder of the Romanov family in 1918, and the story of Anna Anderson, the woman who claimed to be Anastasia. Since Anderson was proven a fraud in 2007 through DNA results, the book was less about "is she or isn't she?" and more about "how in the world did this woman pretend to be Anastasia for 60 years? And why?" Although I was more interested in the real Anastasia and the lead-up to the murders, this was an interesting and ultimately heartbreaking read, for both Anastasias.
With all these books finished, what's next? Well, the next Loki book, as I mentioned, as well as the next book club book, which we'll choose in a few days. But I was also thinking about exploring the Old Republic in the Star Wars universe. I haven't done that yet, and since there will be no more High Republic books out until January (except the comics) I thought it was high time. So I've ordered the first Revan book by Drew Karpyshyn. I think I'm ready to dive into that era of Star Wars.
On the Marvel front, I watched All Hail the King, a short (15 min) film with the Mandarin aka Trevor Slattery, the "villain"/actor from Ironman 3, and his time in prison. At first it seemed kind of pointless, if diverting, but then it got to the point in linking to the new Marvel movie Shang Chi and the Ten Rings. Oh, okay. So there's that. (I haven't seen Shang Chi yet, and probably won't until it comes out on Disney+. But don't quote me on that).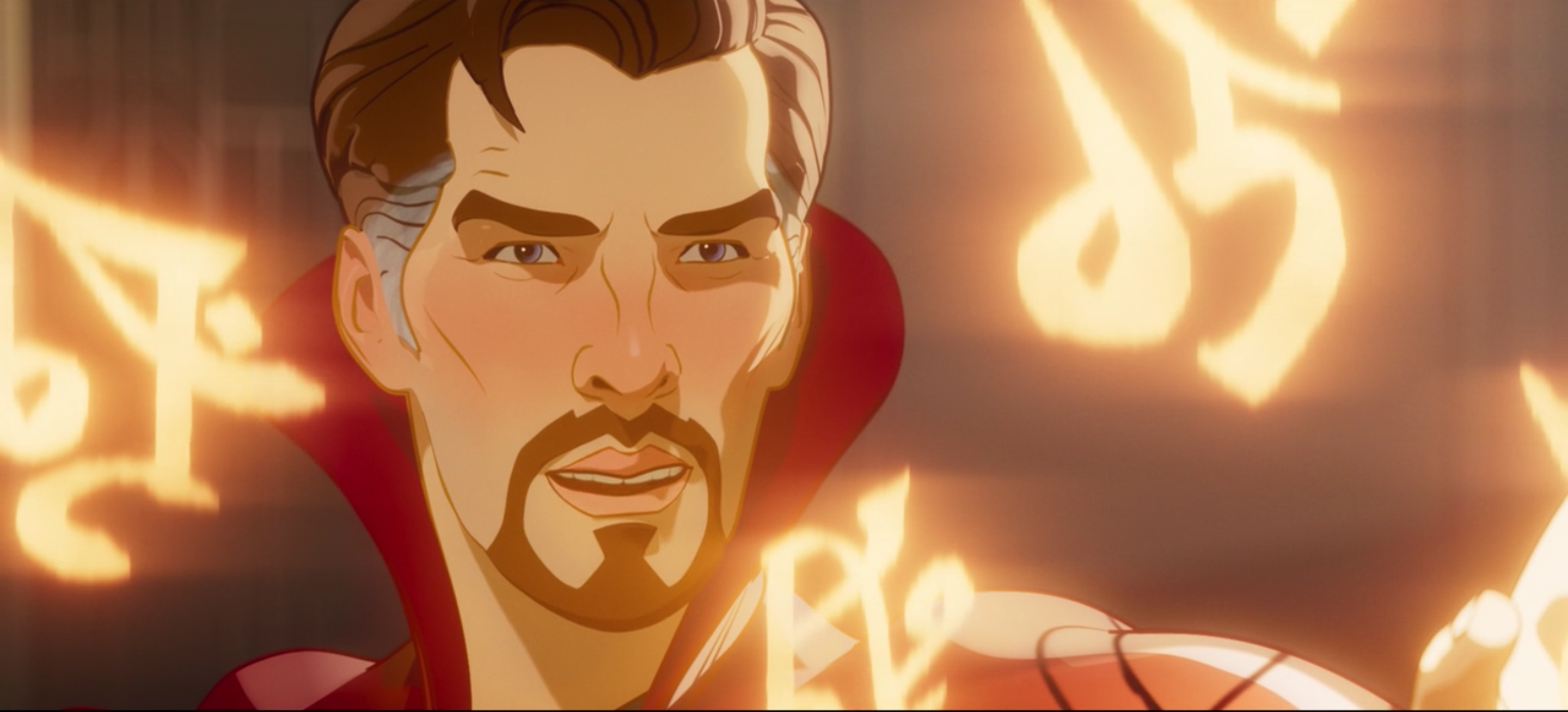 I much more enjoyed the new What If? episode with Dr. Strange. These shows have been fun and entertaining, with characters switching roles or what have you, but this one was really quite moving and heartbreaking. Besides Loki, Dr. Strange is my favorite Marvel character, and this is my favorite What If? by far. This one wasn't so much about a hero turning evil (although that's what happens), but about grief and the impact it has on an individual, and the entire universe. Really good stuff. I'm just wondering who the heck The Watcher is, to be honest. What's his purpose? He can't interfere, he can't change things. He's not a god, as he tells Dr. Strange, the first time he's actually spoken to anyone he watches. I guess he's just a celestial observer of some sort, lol.
Finally, in my quest to acquaint myself with more Tom Hiddleston work, I discovered a gem called Only Lovers Left Alive. TH and his Marvel co-star Tilda Swinton (The Sorceress Supreme–who happened to show up in the What If episode above) are modern-day vampires that have been alive for several centuries. Now, I haven't been into vampires since Anne Rice in the 90s, but this film was really quite fabulous. It meanders along like a dream, with Adam and Eve (yeah, those are their names, lol) doing their vampire thing–Adam is a musician, creating music (anonymously) and tinkering with technology in an abandoned part of Detroit, while his wife Eve lives in Tangier with her multitudes of books, hanging out with her vampire friend Christopher Marlowe (yeah, that one) who apparently wrote all of Shakespeare's works. They don't kill people for blood (not anymore, anyway) and have to find it some other way, especially since most people these days have contaminated blood (alcohol, drugs, chemicals, etc.) Mostly they just hang around and listen to music and talk about Life and stuff. But then Eve's wild sister Ava shows up and causes trouble. I absolutely loved it! Hipster vampires, lol. Oh, and I love how Adam calls humans "zombies."
That's it for this week. What's been entertaining you? Let me know in the comments and we'll talk about it!