(Please be advised that this post contains spoilers for Episode 4 of The Book of Boba Fett.)
Episode 4, "The Gathering Storm," is another example of how much I like this series despite it not being perfect. At all, lol. There are aspects of every episode that I love, and aspects that make me wince a little.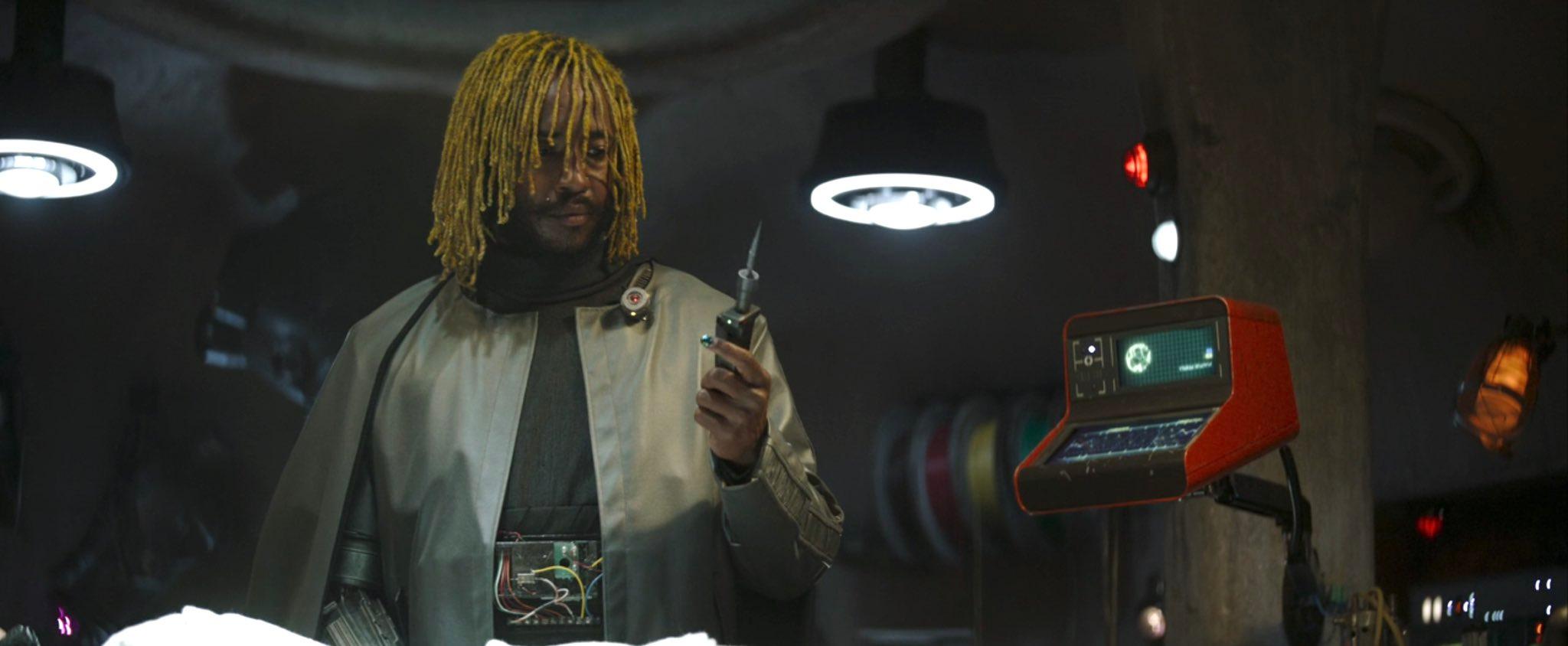 So Ep 4 consists mostly of a flashback, showing Boba scouting out Jabba's palace and then finding Fennec Shand near death after she'd been shot by that newbie bounty hunter from The Mandalorian. He takes her to a "mod shop" near Mos Eisley, and she gets patched up with some droid implants. This scene is kind of cool but also too long, and it really just beggars belief. That man is clearly not a doctor, Fennec is near death and he just puts a bunch of pistons in her belly, it's clearly not a sterile environment, there's no blood anywhere even though her gut is eviscerated, and she recovers fully in less than a day. But I'm quite attached to my willing suspension of disbelief, especially when it comes to Star Wars, so I'll just shrug and say, cool!
Anyway, Fennec agrees to help him recover his ship from Jabba's palace in return for saving her life. They sneak through a side door and end up in the kitchen where a couple of droids are preparing food. The chef droid is awesome in a General Grievous kind of way, wielding his butcher knives like lightsabers. The ensuing battle with the droids is another scene that goes on a bit too long, but we finally get to the ship (Slave 1? Firespray? Idk) and they battle Jabba's guards to get it out of the hangar. Once that's done, there are scores to settle. He asks Fennec where to drop her off, but she decides to hang out with him a little longer.
Boba finds the biker gang that he thinks killed the Tuskens and shoots them down with the ship's weapons; although Fennec has suggested that a mere biker gang like that isn't enough to take down a Tusken tribe. I'm guessing that the Pykes, of course, have something to do with it, and will lead to a very personal showdown between Boba and the spicers later.
Next on his list is the Sarlaac pit that almost killed him. He's looking for his armor; it's understandable that he can't quite remember that he was wearing it when he got out and that the Jawas stole it. They get a little too close for comfort and the beaky thing attacks them, almost pulling the ship into its maw. Luckily they get a seismic charge to drop in there and kill the thing; Boba then goes right into it to look for the armor, but of course, it's not there.
Boba invites Fennec to join him in his quest to become a crime syndicate leader (she calls it a "gotra," a word that's only familiar to me from a Star Wars book called Most Wanted, about young Han and Q'ira, and the mention of a "Droid Gotra;" it comes from Hindu and means a clan, family, or tribe) and she doesn't understand it.
Boba tells her that he's tired of risking his life for morons (basically), and that she should be, too, since they were both left for dead on Tatooine. He wants to build something better, something that relies on loyalty. If she joins him, he would protect her life, and she'd share in the spoils. She's not completely convinced, and tells him that life with the Tuskens made him "soft." He disagrees, saying it made him stronger.
What I think he means here is that he's found a different, and better, way to live in this difficult galaxy: working together for the common good of the group, rather than cut-throat ruthlessness. If Boba was a Force-wielder, I'd say he'd gone from the dark side to the light side. And I like that. Some fans would agree with Fennec–they want badass Boba Fett, the one that they remember and love. And while I get it, that's not what this show is about. It's one long character arc for this man, who's been reborn and has learned, grown, and evolved. He's turned over a new leaf, has made new, better goals for himself (if a crime lord can be considered a good thing, lol), and is constantly learning about himself and what he's capable of. That story has a lot more depth and satisfaction than a guy in a mask going around shooting stuff up. To me, anyway.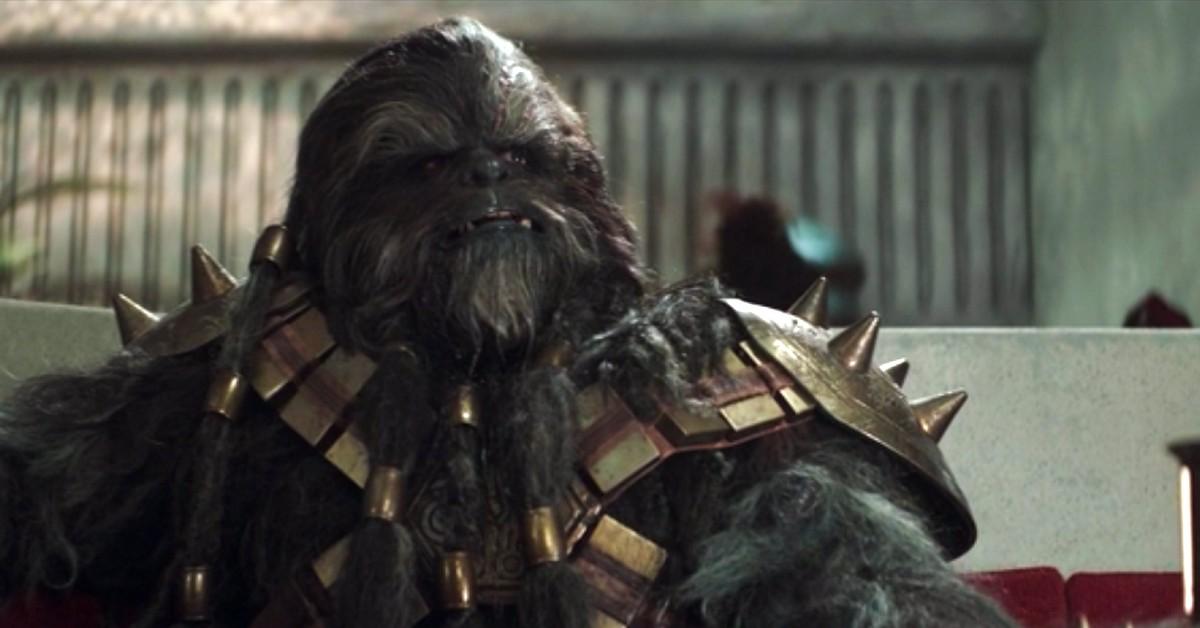 So once he's out of the bacta tank, he's told that he's completely healed of his wounds, and no longer needs it. Fennec comes up and says his outer wounds are healed, but perhaps not the inner wounds. She's a perceptive gal. They go to the Sanctuary and witness Black Krrsantan beating up some Trandoshans. Garsa tries to talk him down, but it doesn't work–he rips one of their arms off anyway. Boba then offers him a job (which I figured was coming), and increases his little "family."
Then there's that meeting with the heads of the other "families" of Mos Espa, and tries to convince them to join him against the Pykes. They're not too keen, but after a little rancor scare beneath the dinner table, he simply asks they not join the Pykes against him, and they agree.
Off they go, and Fennec says they need more people to fill their ranks. Boba says he's got money to pay others, and Fennec informs him that you can always buy allies if you know where to look. Cue Mando's theme, and we're all suddenly very excited for where this show may be going.
Will Din Djarin show up in future episodes? It seems certain, and that's awesome. I've missed that guy, lol. And now I think that this show is, apart from Boba's personal journey, a bridge between Mando Seasons 2 and 3. What's he been up to since Grogu's been gone? I'm thinking he'll help Boba with the Pykes if, in return, Boba helps him with Mandalore. Or whatever it is he wants to do. Very exciting, at any rate.
So what did you think of Episode 4? Let me know in the comments and we'll talk about it!