"In the Name of Honor"
The season finale of The Book of Boba Fett aired Wednesday, and I, for one, really enjoyed it. The series has been a little uneven, to put it mildly, and our expectations were constantly challenged. I don't necessarily think that's a bad thing. Star Wars has a certain feel, and there are certain things we expect, but I hope it never gets predictable (I imagine that's why I loved The Last Jedi so much).
Anyway, despite how one may feel about the series as a whole, this last episode wrapped things up fairly well, with only a few little bumps. I don't think I'll do a full recap, because I want to comment on a few things, but basically all the players came together in Mos Espa to duke it out for Tatooine.
First, I want to mention that I love how Din isn't abandoning his beliefs simply because he got kicked out of the Children of the Watch. Probably not surprising, but I figured maybe he'd take his helmet off more often, because that's the reason he got kicked out in the first place. I thought maybe he'd think, you know what? The heck with it, now I can do what I want. But of course he doesn't–he's Mando. These are beliefs he grew up with, and though he's bent the rules a few times–with the ultimate result of being cast out–he still believes in that "bantha poo-doo," as Boba calls it. He promised Boba he'd help him; he's not going to run when things start to look bad. His word is as strong as beskar; he's willing to go down with Boba here.
Secondly, I've heard some comments about Luke sending Grogu back to Mando by himself, with only Artoo to pilot the ship. When I saw the X-wing heading towards Tatooine, I thought, oh, okay, that was quick, Luke is bringing Grogu back already. But once he lands at Peli's bay–no Luke. Just little Grogu peeking out, with Artoo in the back. Some people have called Luke "vindictive" for not accompanying Grogu, that he's pissed that he chose Mando and so basically sent him off to fend for himself.
Please.
Even though we're still trying to figure Luke out during this time period, I think we can assume Luke is above petty vindictiveness. Why would he give Grogu a choice in the first place if he's going to judge him by his answer? If he's going to go that far, just hide Mando's gift, keep the kid and keep training him, if that's what he wants. Grogu would be none the wiser. But Luke recognizes that there's a conflict in Grogu, and that's why he wanted to give him the choice (and there's a big debate about this too; claims that Luke is making the same mistake as the prequel Jedi in not letting Grogu train and still have his attachments–that's a conversation for another post, I think, lol).
But that doesn't answer the question: why send him back alone? Well, I think the answer is that we just don't know. We didn't see them parting ways. Maybe something important came up and Luke couldn't leave. Who knows? But I don't think we should assume anything.
Besides, Luke showed up in the Mandalorian S2 finale to save the day. I don't think the writers wanted him to show up again and repeat that motif. So Grogu came alone. Maybe Luke gave him a big hug and some cookies and sent him on his way. I'm not going to worry about it.
Some feel that Grogu coming back in this series at all was a mistake, that the writers should have waited for Mando S3 to tell that story. That the whole build up of the first two seasons of The Mandalorian, of Din trying to get Grogu back to the Jedi, and their heartbreaking goodbye, was all for nothing to have him come back so soon, and not even in the right show. And maybe they're right.
Was I disappointed to see Grogu? Nope! Not gonna lie, I loved seeing him come back to his Mando dad. I'm impatient. I didn't want to wait until later this year to see their reunion, and I'm glad it happened now. So once Mando S3 starts, they're back in the saddle and ready for the next adventure, whatever it may be.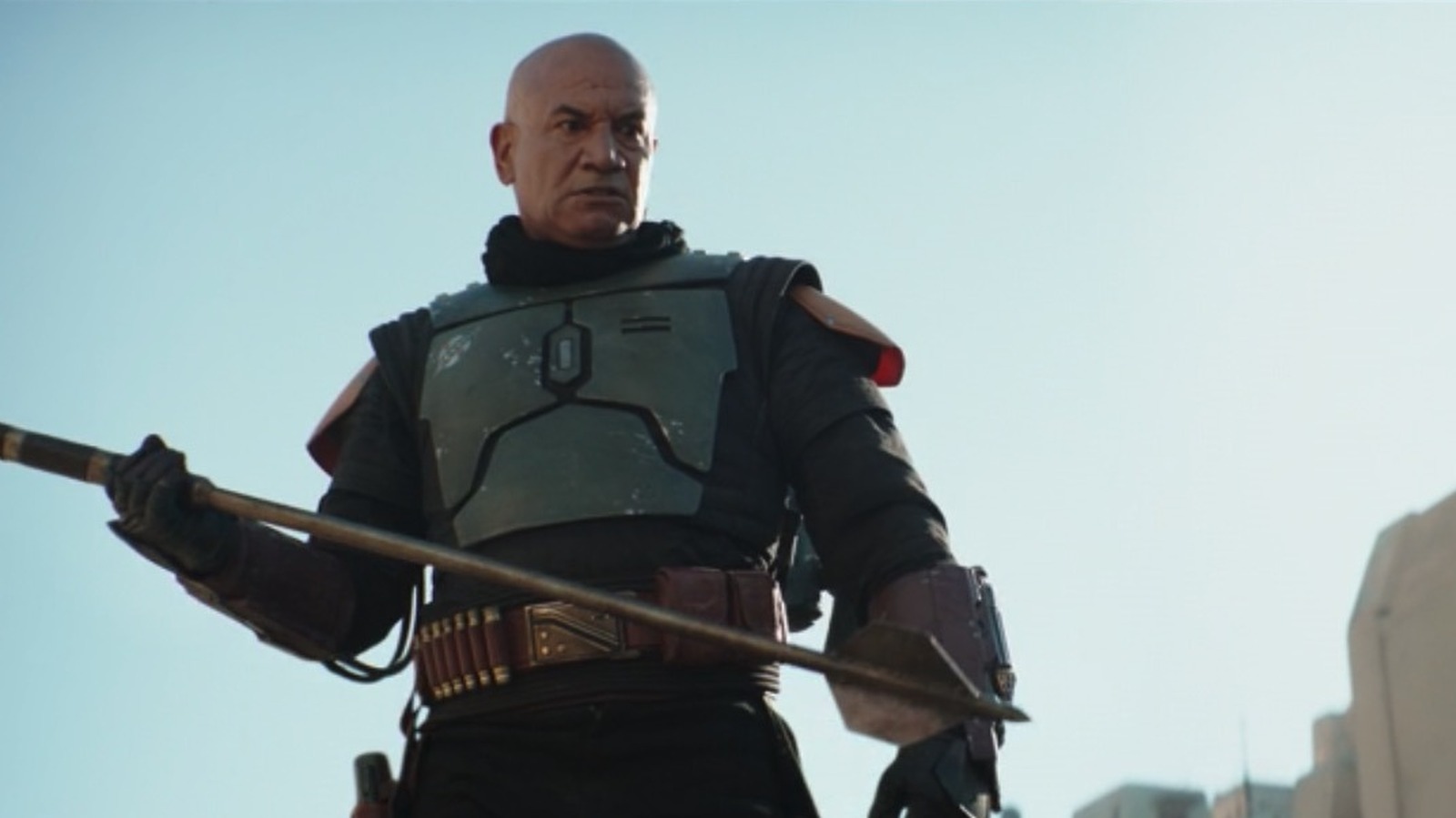 So, what about Boba? This is his show, after all, lol. That's a bit harder to answer. I was on board with him wanting to change, after the Sarlaac and his time with the Tuskens. He wanted a family, people he could trust, and to put his bounty-hunting days behind him. He wanted to protect the people of Mos Espa, and of Tatooine. Okay. And he did that, defeating the Pykes with the help of all his allies, after some initial problems. He killed Cad Bane (we think–red winking light? Idk), and I think it's important that he killed him with the gaffi stick and not his blasters. The gaffi stick is a symbol of who he is now, and everything he's learned from the Tuskens.
Bane called him a "cold-blooded killer" (as if he could talk), and then Boba proved him right by killing him. Was it out of character? I don't think so. Boba has changed, yes, he wants to do the right thing (I guess), but he's no Jedi. You mess with him, he's gonna get those crazy eyes and mess you up.
But then at the end of the episode, he's walking with Fennec and generally feeling uncomfortable with the people he saved honoring him. And he says, "I don't think we're cut out for this." I'm not sure what to make of that statement. Some think it means he's going to move on and leave it to someone else (Fennec replies to him, "If not us, who?" which leads me to another point soon).
It seems strange to me that Boba would go through all that and risk his life to drive the Pykes out and become the leader (daimyo) of Tatooine, and then immediately leave because he's uncomfortable with it. Huh? I thought that's what he wanted. I guess you should be careful what you wish for, lol. But maybe he's just commenting on it, without really any intention of leaving. I really don't know.
But then we get a post-credit scene of Cobb Vanth in Boba's bacta tank. We were led to believe he was dead, shot down by Bane, but now we see he's not quite dead yet, lol. And the Mod who saved Fennec is getting ready to "modify" him, if you know what I mean. So, I'm glad that he's alive. But are they setting us up for Cobb Vanth to take over for Boba? It could work, I suppose. But again, I just think it's weird that Boba would suddenly take off after gaining what he supposedly wanted.
Those are the main points I wanted to talk about. The rest of the show was entertaining. The action was great, the massive droids were cool, and of course, Boba showing up on the rancor was fabulous! It was inevitable, and it was great. And then Grogu calming the beast down afterward was priceless–size, indeed, matters not. The little guy curled up asleep next to the rancor was pretty darn cute. And the ending scene with Mando giving in to Grogu and hitting his turbo or whatever it was and streaking super-fast through space was fun, too. Grogu sitting in that little bubble in Mando's ship was clearly meant to be, lol.
So, no word on if there's going to be a Season 2 of Boba Fett, but I'm guessing no. I think the show served its purpose–telling Boba's story and also being a bridge to The Mandalorian S3. I think Boba and Fennec will surely show up in future shows (especially if Boba does leave Tatooine). Was it perfect? Nah. But it had some perfect moments.
What did you think of Episode 7? Let me know in the comments and we'll talk about it!